What is weed tourism? What interesting cannabis-friendly places should you visit? What cannabis activities should you try? This ultimate marijuana travel guide is bound to help you to plan your weed vacation and make it never-to-be-forgotten.
What is cannabis tourism?
Let's start with the definition of what it is — marijuana tourism. Currently, lots of countries across the world legalize cannabis activities. Thus, it's not only Amsterdam that is a place to go to get high and relish the moment, atmosphere, events. Herewith, the fans of weed and trips start to explore new locations over the globe to enjoy cannabis legally. That drives the appearance of new options added to the spa resorts, bus tours, hotels, etc.
Cannabis travel: locations, hotels, tours
Below we offer you the list of locations to go for getting high without any troubles. However, though the cannabis consumption is legal, it's still obligatory to specify the cannabis laws and regulations of the country you plan to visit. You're a lucky devil because we do everything (or almost everything) for you. Yes, so feel free to check the main marijuana laws in Europe in the article.
Spain
Weed tourism is popular in European cities and Spain is one of the most beloved destinations among travelers. Choosing the city, Barcelona is one of the most favorite places with over 200 cannabis clubs on offer. It's a perfect combination of the ancient city full of sights and weed activities. Though marijuana tourism is growing in popularity, there are some rules to follow not to break the laws. Some weed social clubs permit tourists to join. Thus, you need to do that before visiting it. Below we suggest you looking two social cannabis clubs that are a must-visit.
Born Marijuna Club, Barcelona

Are you in a party mood? Born Marijuana Club is a place to join and visit for your cannabis weekends in Barcelona. Here you can enjoy DJ and live concerts almost every day. Yes, no matter what kind of music is your favorite the club offers everything from techno to reggae. Being in the city on some big days like Xmas, Halloween, or so on, you can enjoy some special events.
Casanova CoffeeShop, Barcelona
What makes the club worthy of your attention? Music? Concerts? Nope. Games. Yes, if you're a fan of video games, table, and old-school games, then this cannabis club is what you need to visit being in Barcelona. Certainly, not only games but a wide range of weed products are on offer here. Professional staff and unique atmosphere are what you get being a member. Don't forget to learn the rules of the cannabis club in the comprehensive review.
Netherlands
Certainly, Amsterdam is probably one of the most famous and highly visited directions for weed tours. There are lots of coffee shops and just beautiful locations to enjoy with your joint, blunt, vapor, etc. Let's check some marks on the map to keep in mind planning your marijuana travel.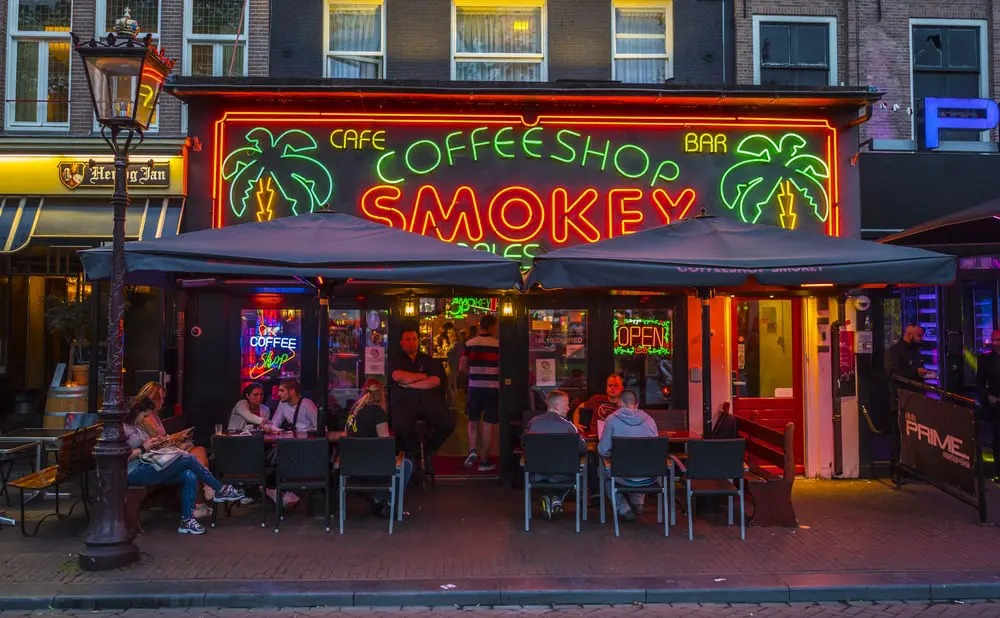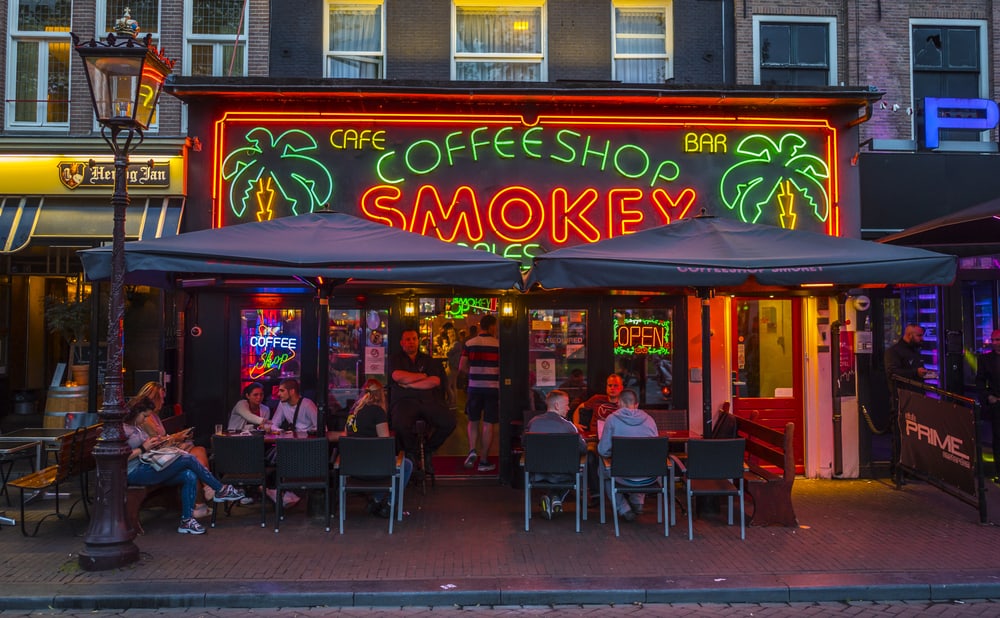 Cannabis social clubs in Barcelona vs Coffeeshops in Amsterdam
Which is the difference and what is in common in the coffeeshops in Barcelona and Amsterdam? How to get inside and which are the rules of those places?
Grey Area, Amsterdam
Grey Area is a coffee shop you should keep in mind and mark on the map planning the cannabis vacation, especially if the quality stands first for you. This is an old-timey coffee shop with a sweeping menu of high-quality cannabis products from flowers to waxes, oils, edibles provided.
The Bulldog Hotel in Amsterdam
Are you surprised? Though the consumption of weed in hotels and hostels remains illegal, the Bulldog Hotel found the way out. Yes, there is a great roof terrace with the lobby Lounge bar, or Private Suite to book.
California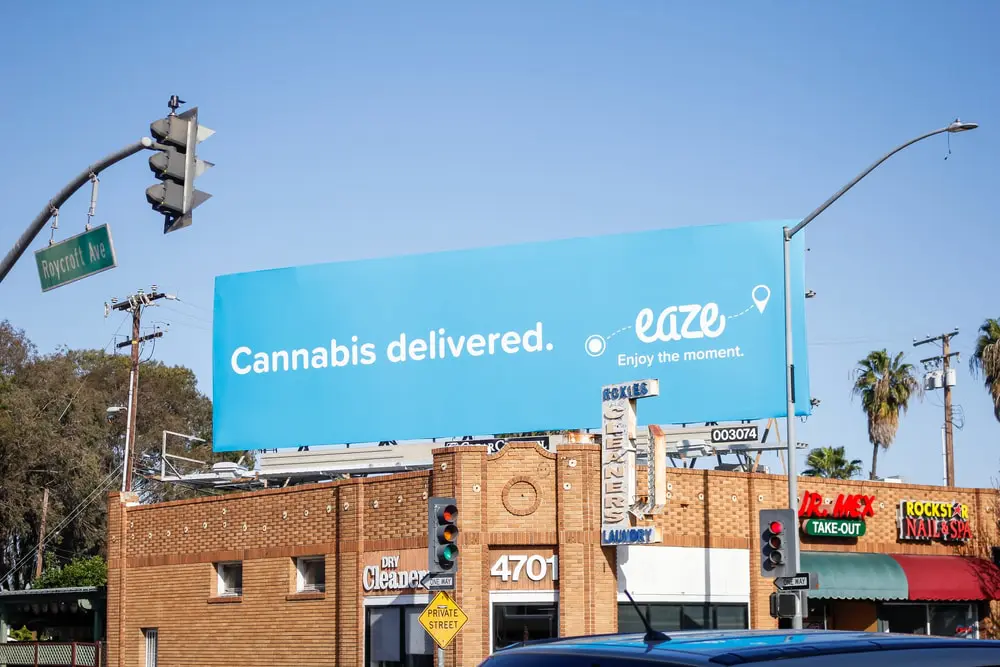 Sunny, beautiful, dizzy California is always a good choice to have a rest. And now it becomes a top choice for cannabis lovers as well. So, let's check what advantages are waiting for you here.
Fairmont Miramar Hotel in Santa Monica
Currently, planning to visit California, the luxury and VIP weed service with unique options like Cannabis Concierge feature is provided. All the adult visitors of the hotel will get access to the customized menus where they can choose non-inhalation weed, low-dose cannabis products like CBD bath bombs. However, mind that smoking/vaping in the room or on patios is forbidden.
Bay Area in San Francisco
What about a cannabis-infused wine tour? That's what the Bay Area offers you and what makes a place worthy of your attention. And that's in addition to the standard dispensaries available. Yet, tourists should remember that due to the laws public weed consumption is not permitted.
Coachella Valley, Palm Springs
Going to Palm Springs, you can expect to find many dispensaries with a wide choice of cannabis products on the assortment. Coachella Valley is not only a cannabis-friendly place but an extremely beautiful location. Feel free to enjoy creeks, canyons, and plenty of adventures to get. Here a marijuana-friendly spa is highly popular with CBD and even THC-infused products offered, plus a wide diversity of edibles, oils, extracts, concentrates, flowers provided.
La Quinta Resort & Club in Palm Springs
The visitors of this resort can enjoy not only the beautiful Santa Rosa Mountains but try its new plant-based treatment. Thus, guests can order a full body massage with cannabis (CBD) oil.
Dream Hollywood in Los Angeles
Guests are offered to purchase vaporizers directly at the room or when resting on the rooftop pool patio. Though visitors can't get cannabis flowers, it's possible to purchase some weed products using the online concierge service like Eaze.
Calistoga Motor Lodge and Spa in Napa Valley
Guests of the resort can try two new weed treatments:
CBD Soak that is helpful for relieving stress/pain, restoring muscles, and so on;
Massage with the hemp-derived body cream used for treating your skin and/or rebooting the muscles.
Colorado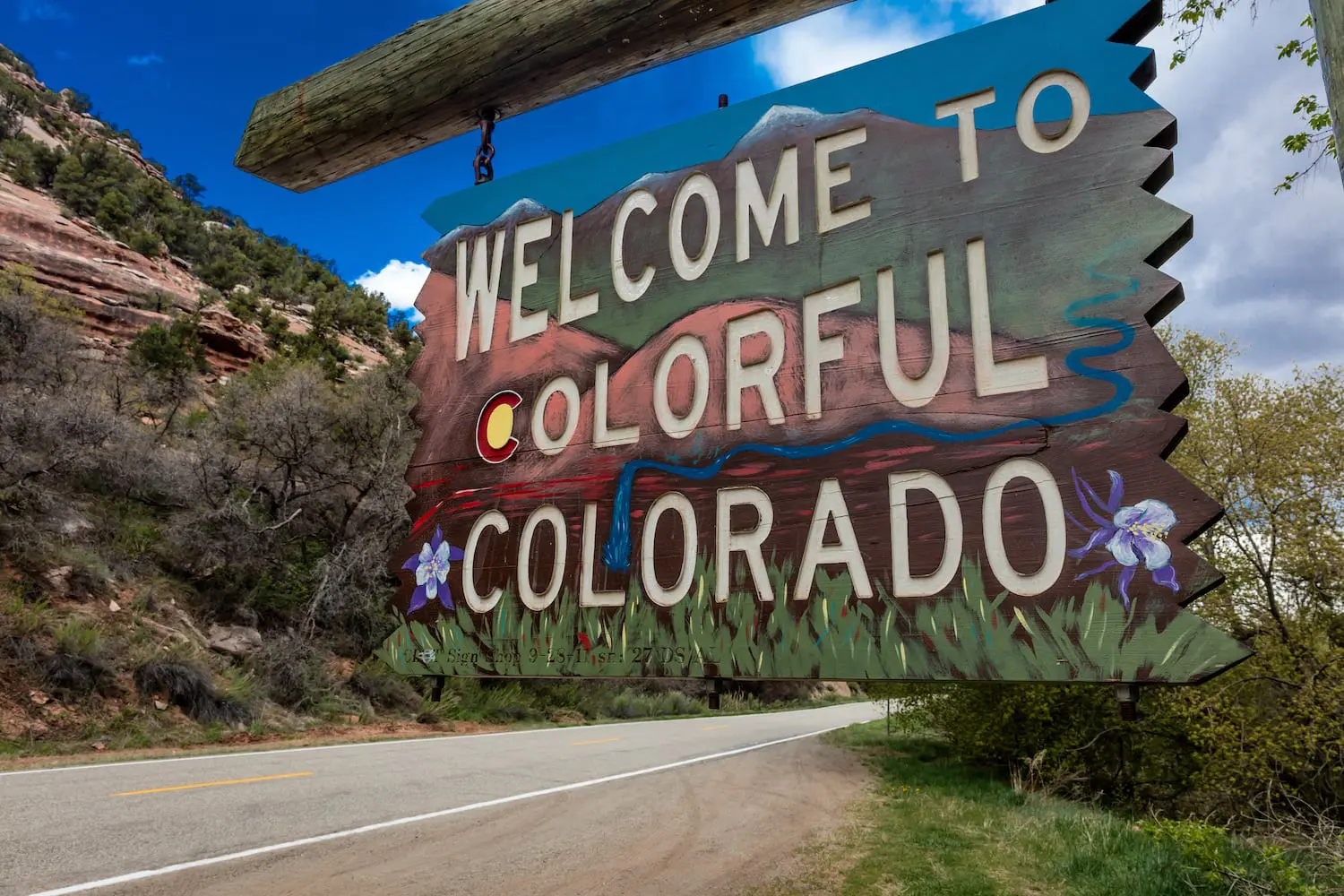 Weed lovers should pay attention to the location, because of the cannabis legality aspect. There are different spa resorts and hotels that provide guests with the extensive cannabis menu to try. Here are some of them.
The St. Regis Aspen Resort in Aspen
Get a pure rest with unique and exclusive treatment with CBD cannabis oils, lotions, salves, etc. offered at the resort that lies in the mountainside. So, if you seek relaxation and luxury treatment, then this spa boutique is to be considered when planning the cannabis vacation in Aspen.
Hotel Teatro in Denver
The CBD cocktails, workshops, different events are what you can experience becoming a guest of the hotel in Denver. Visiting it, make sure to sip popular cocktails infused with about 12 milligrams of CBD.
St. Julien Hotel & Spa in Boulder
If you need a luxury as it is, then this hotel will suit you. Besides that sweeping views, cocktail bars, huge patios, pools, etc., this hotel offers treatments with lots of CBD-infused products used.
Oregon
There are lots of great cannabis tours to try visiting Oregon, Portland. Besides the standard dispensaries, tourists can visit various food carts, CBD-cafes, microbreweries with different hemp-infused edibles offered. However, mind that public use and transporting of cannabis are unlawful and illegal in Oregon. Yes, only recreational and personal use of weed is permitted.
Florida
There are lots of reasons to visit the state besides the legal weed products. The Standard Spa in Miami is an additional reason to go to the state for weekends. There you can try treatment with the High CBD Body Lotion to reduce aches/pains. Also, you can taste CBD Gumdrops.
Washington
It's one more state where cannabis is legal. Thus, since 2012, people who are 21+ are permitted to get cannabis from the stores with a certain license provided. Besides, visiting Seattle and staying at the Thompson Seattle hotel, the guests of the lawful age can order a private dinner cooked by Derek Simcik who is a famous weed culinary expert and executive chef. And that's saying nothing about dispensaries, shops, and weed tours to try legally here.
Canada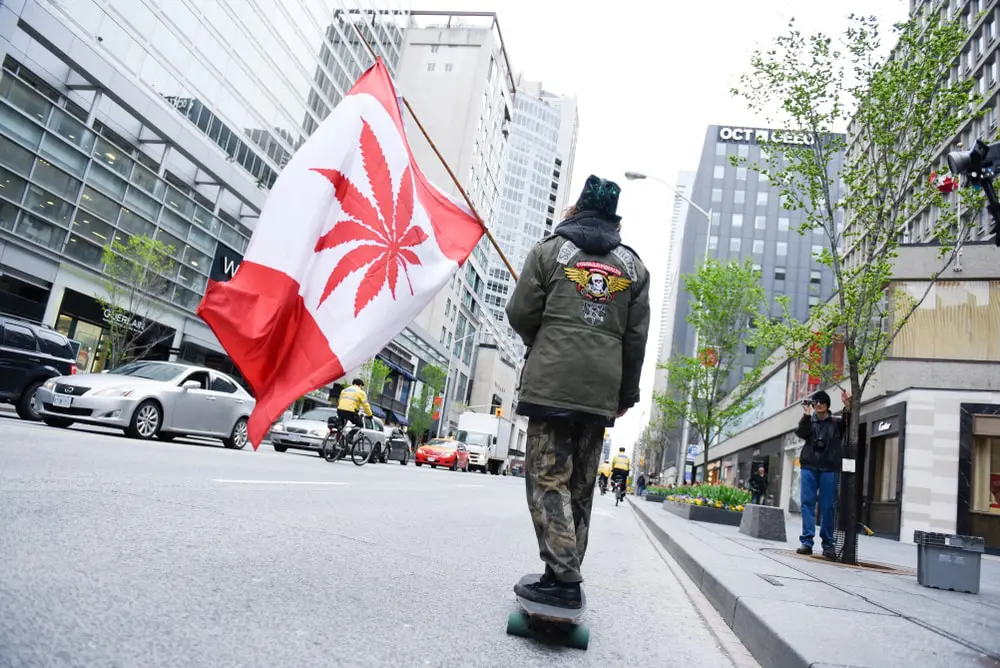 Canada has legalized weed pretty recently — since 2018. Thus, depending on the province, you're allowed to smoke cannabis. Though it's a quite new player yet it gains popularity among the weed tourists. And here is why.
Sir Sam's Inn and WaterSpa in Ontario
This is the first publicly weed-friendly resort in Canada. Here you're allowed to consume weed openly outside on patios/common areas. Thus, all adults can combine their weed activities with kayaking, sailing on Eagle Lake, and/or hiking in the summer as well as skiing, dog sledding in the winter.
Calgary, Alberta
The regulations and laws allow you to consume weed in the places where smoking cigarettes is permitted in Calgary. You can enjoy guided tours along the streets smoking joints.
Uruguay
This is the first country across the globe that fully legalized cannabis in 2013. Currently, there are a myriad of Bud and Breakfast options along with 420-friendly lodging on offer that makes Uruguay perfect for weed tourism. And Montevideo with Casa Stefano in Oceania del Polonio, local bars, "grow shops" is what you need to consider planning a marijuana tour. Visiting the country, it's highly recommended to try a cup or two of mate that is a popular herbal tea-like drink infused with cannabis.
Jamaica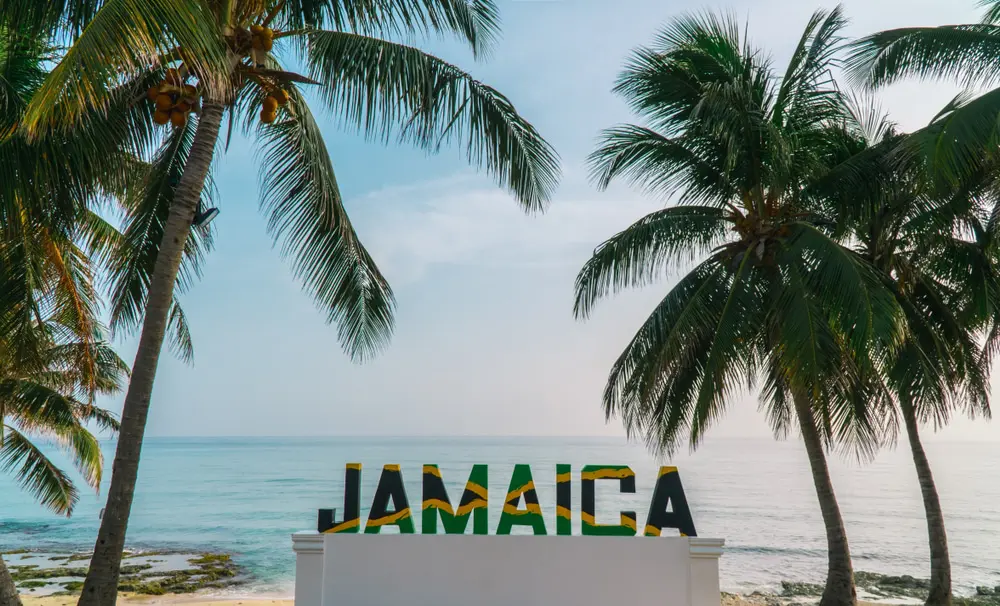 You should keep in mind that cannabis is not legal in Jamaica. It's decriminalized and the laws allow tourists to smoke weed with an ocean view. Remember that you're allowed to smoke weed in dispensaries, but it's forbidden in a public place.
Little Bay Cabins in Negril
This is a hotel with 420-friendly status. So, this place is perfect for experiencing true Rasta culture, then this hotel is a must-visit. Besides that, there are lots of adventures to get like swimming to the caves, scuba diving, and so on.
Coral Cove Cannabis Resort in Westmoreland
Being a beach bum, this resort will meet your demands. Here you can walk through the cannabis garden, enjoying the weed in the traditional way.
Cannabis locations not marked on the map
Here you will find the cities mentioned above but the places of weed consumption are pretty uncommon. Yes, you won't find them in tours offered by the companies, or these locations are not marked on the map.
Visiting Denver, Colorado for legal marijuana vacations, it's a challenge to find a club to smoke your joint in public. Here is a tip on what you can do with that. It's allowed to serve cannabis and alcohol to the limousine passengers! So, if you want to get one of the dizziest experiences of your life, just order a limo, drive around Denver, and smoke joint/blunt and sip THC soda.
Locals of Kelowna, in BC Canada, tell about Hemp City, which is a standard head shop with a big area provided. The highlight of the place is that you can bring your cannabis and smoke/vape it there, playing free arcade games, using free bongs and vaporizers. The price for all that was only $5. Pay once and chill all day long.
Due to the laws, the consumption of cannabis products in private places is legal in Spain. Thus, making sure that nobody sees you, everyone can watch beautiful sunsets over the sea, sitting on the terrace and consuming weed.
If you have your own places to get high that are not so popular as those listed in the article, don't be shy and share them below in comments!