420 events become more and more demanded because of gradual easing of restrictions in the legislation of many progressive countries. This is not just entertainment, but an important driving element for the development of cannabis-oriented businesses and also a bright celebration of our rights and freedoms. Weed fest is a place where you can learn more about your subject of interest, meet like-minded people, participate in exciting activities and just relax like never before.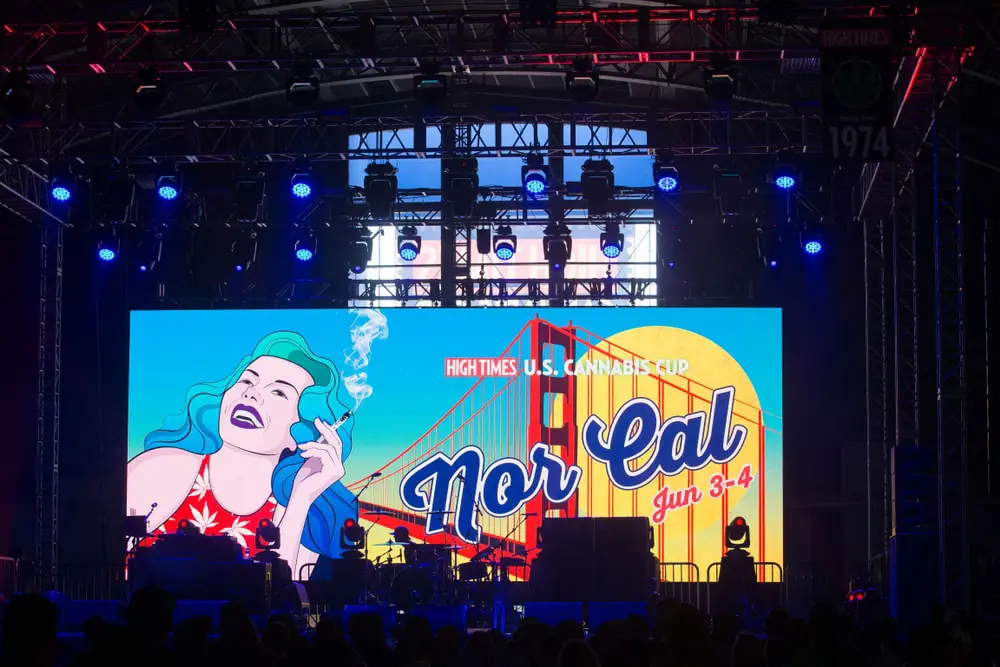 European Cannabis festivals: what are the differences?
Basically all of the 420 events are a combination of entertainment, education and shopping in various proportions. Almost all of them are annual, but sometimes with a floating date or even place.
Despite the fact that all festivals are united by the atmosphere of playday and freedom, every event pursues its own goals. Some of them are focused on music that reveals altered states of mind in the brightest colors. Others provide an overview of all possible entertainment, from movies and yoga practice to games and stand-ups. There are seminars and workshops where the educational program prevails. Finally, some of cannabis-themed festivals unite people to fight for legalization around the world.
Worth mentioning: Cannabis Cup
Despite the fact that the High Times Cannabis Cup is now taking place outside of Europe, we could not mention this legend in the list of significant events. It was founded in 1988 and took place in Amsterdam for 27 years, until it moved to America. Now Cannabis Cup is represented as several themed events across few states with legalized marijuana status.
At the moment, almost every European country has its own pearl of cannabis-culture festival. Visiting special festivals and trade fairs you get know better the whole industry:
How to grow your own weed
What is the difference between popular plant varieties
How do the law changes
What's new in marijuana using in medicine, cloths, food, cosmetics, materials
What are the results of scientific research
What records have been achieved in growing cannabis
Cannabis fests in Spain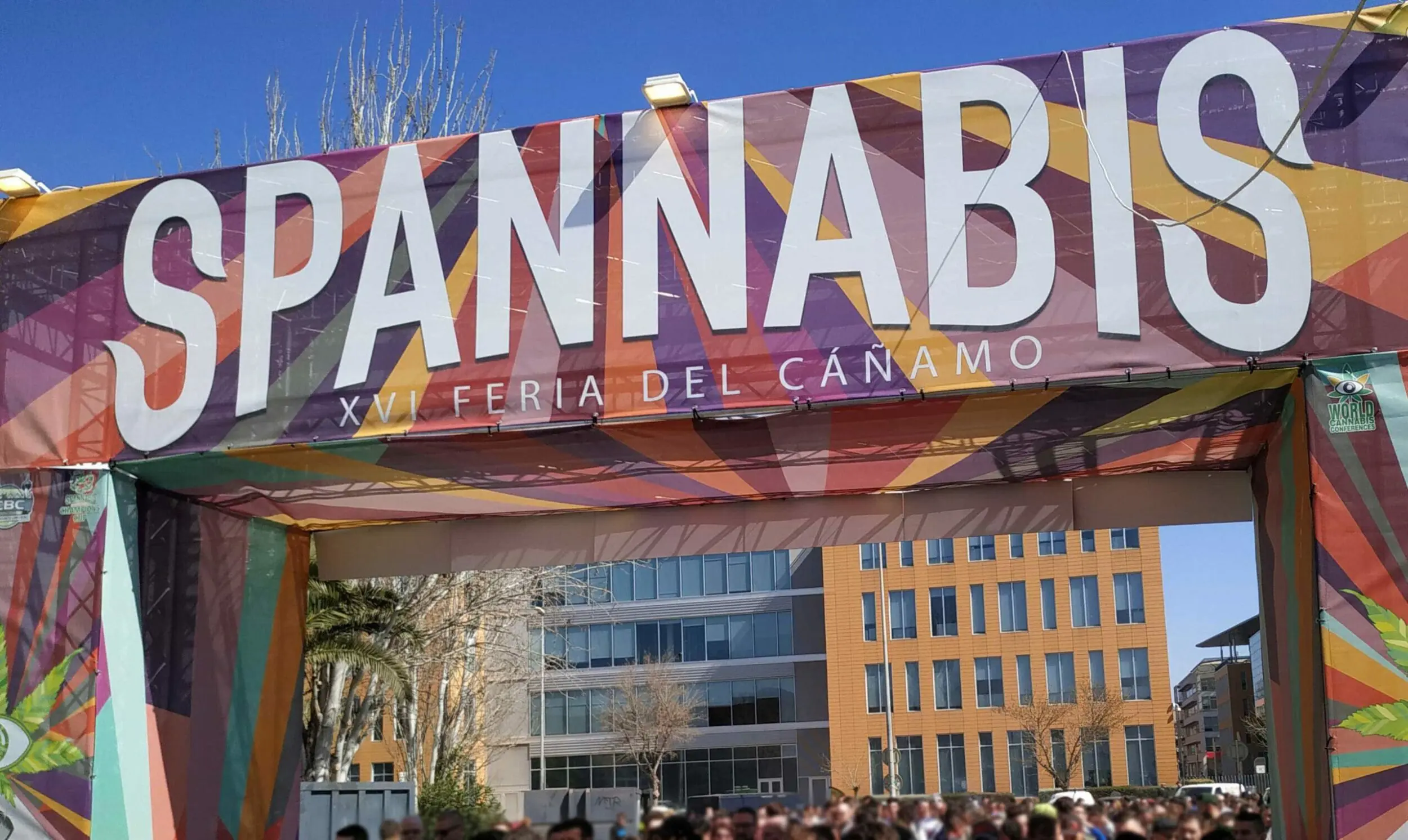 Spannabis is probably the most famous cannabis festival in Barcelona. It even become the reference trade show worldwide because of its 17-years experience. Barcelona cannabis festival Spannabis brings together a huge number of manufacturers, researchers and business connected with horticulture, floriculture, cultivation and cannabis products. It represents hottest innovations and make the most outstanding brands closer to their audience.
The biggest cannabis fair Barcelona and the World Cannabis Conference will take place from 11th to 13th September in a modern exhibition centre Fira de Cornellá. Entrance ticket to Spannabis costs 20 € for 1 day or 50 € for all 3 days of the fair.
Under Spanish Anti-Smoking Law, smoking is prohibited inside the venue. Only adults over 18 can attend the event.
In february in Madrid have passed one of the largest medical markets Cannabis Europa. The conference focused on federal roadblocks to legislation and ways to improve research and innovations in Spain.
Expocáñamo in Seville, Spain held in May every year. It's an industrial and therapeutic marijuana fair with chilled cooking shows, impressive live reggae and rap performances and plenty of grow shops. Market opens interesting insight of processing, technology, farming equipment and scientific research.
South wind haze: hemp-events in Italy and Greece
Not all festivals and conferences are intended for tourists and ordinary consumers. For example, Cann-Expo in Athens, Greece is outstanding international B2B event for popularization and scientific research about medical cannabis. The seminar will be attended by over 500 decision-makers, licensed producers, solution providers, medical professionals and even government ministries to improve the medical cannabis ecosystem. At events like this, standards and a legal framework are created for the use of medical marijuana.
If you are going to Cannes Expo, you have a great opportunity to combine this trip with another important event right next to it. An industrial and medical marijuana fair Canapa in Mostra in Naples, Italy scheduled for October 23-25. Exhibitors present their vision of using hemp in different industries: agrarian, textile, medical, energetic, recreational, bioconstruction. They focus on technological advances and the implementation of an eco-friendly agenda in all areas of life.
Because of the well-known events a 3-days international Cannabis Expo 4.20 Hemp Fest is postponed from spring to October, the 2-4. It takes place annually in Milan accompanied by music, product presentations, hemp food and information. The fair aims to make the world of cannabis more understandable and less frightening.
Old Europe: cannafest in Czech, Germany, Austria, Poland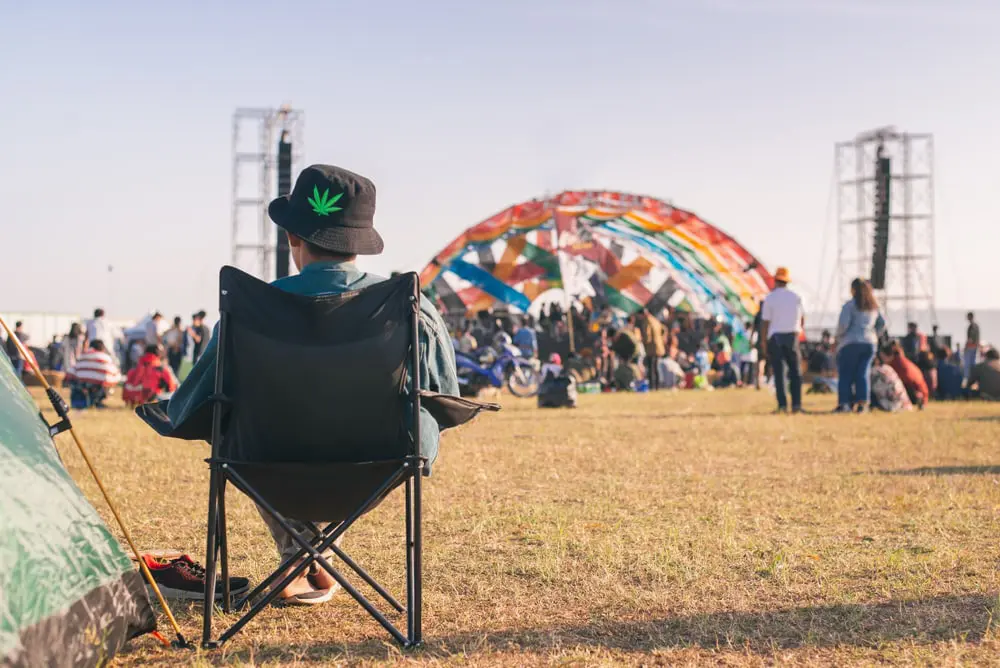 November's Cannafest in Prague has been running for 10 years. It offers a wide range of stoned leisure:
admire and buy everything from smoking and vaping accessories
spend great time in the reading room or smoking chillout zone, visit cinema or cannabis-themed art exhibitions
enjoy live onstage entertainment
sample the tastiest edibles with added marijuana
get educated on professional conference about cultivation technology, latest seeds, hemp-based cosmetics, clothing and even how to grow your own little weed.
1-day ticket in presale is 8 € or 10 € on location. Full 3-day ticket to the whole festival is 12 € in presale or 16 € on location. Next time Cannafest will be held on October 31st.
In Poland, the Kanaba fest is worth your attention. It is located in Krakow and gather exhibitors, partners and friends every year in May. With its market & workshops the festival combines events about lifestyle, cooking and cannabis culture.
We hardly recommend to pay attention to several events in Germany:
Mary Jane Berlin, the biggest cannabis expo in the whole Germany that is going to return back after 12 years of silence. More than 100 exhibitors from around the world will gather at 5.5 km2 of hall and outdoor space. Festival will provide expo, fair, lectures, food stalls, live concerts, medicine innovations and unexpectable cannabis usability in cosmetics and building materials.
Hanfparade is a pro-weed demonstration. Over 10,000 participants march across Berlin to declare their desire of marijuana legalization for medical and recreational purposes.
CannaFair in Dusseldorf will be August 21-23, so you have reason to spend full-fledged summer vacation in Germany.
October,  Austria warmly welcome you to the festival Cultiva Hanfmesse. Numerous innovations, workshops, exclusive offers pertaining to hemp plant will be diluted by live music and shows, pool parties and exotic cannabis dining.
Warm up the North Sea: weed expo in UK, Denmark and the Netherlands
Talking about marijuana festivals how can we do without Amsterdam? You will definitely like Amsterdam Cannabis Expo on November 24-26 — a perfect place to get know latest innovations and products from over 100 countries. All the salt of the exhibition is in professional discussions and comments from experts. Also in the Netherlands it is worth to check out Growlands — a cannabis fair in Utrecht in the last week of summer.
Volumetric look at the complete business ecosystem of hemp, cannabis and CBD is provided by Product Earth Expo-Fest in England. This unique event is going to amaze its visitors on August 21-23, in Stoneleigh Park. Be ready to find out some new varieties, derivatives and uses of hemp plant.
Finally we got to the mention of North Grow Expo in Denmark — the one and only cannabis fair in Scandinavia. The exhibition takes on a responsible mission to help great speakers and innovative exhibitors to be heard among a Scandinavian audience and market. The date is set for September 4-6.
Is it safe to visit Cannabis Fests in Europe?
Be sure that every single festival, fair or expo connected with marijuana is a massive and well-organized event. They are always carefully coordinated with the laws of the country in which they pass. No need to deprive yourself of this amazing experience! Visit official websites for up-to-date information, follow the rules of particular festival and enjoy all the amazing ways to get solid education, entertaining, good food, access to tasting the latest and greatest marijuana varieties.
So choose your fest, grab some friends and load up in unique atmosphere.