El Born neighborhood remains one of the most hype in Barcelona. Here, the bohemian vibe is cooked up by arty saloons, authentic bars, local handicraft stores, and of course, the district's residents. This is the location where creative folks of all sorts, such as fashion designers, painters, photographers, musicians, and actors, prefer to settle and open their studios. Even students consider the dwellings nearby the church Santa Maria del Mar as well the boulevard Passeig del Born, the central locations in El Born Barcelona, as one of the best quarters in the city to live in.
Where is El Born?
First of all, why el Born? Was somebody born there? Not really. It takes origins from the old-fashioned word borne in Catalan, which means - a place where knights held competitions in swordplay and cavalry fights. Surprisingly, the location of El Born in Barcelona isn't such a straightforward issue as it may seem! Formally, they call El Born only a little block in the subarea, which goes under the name La Ribeira: market square with a culture center El Born, the boulevard Passeig del Born commencing from there, and a few parallel streets surrounding the magnificent, centuries-old Santa Maria del Mar.
Nonetheless, the local people of Barcelona City and even the tourists baptized the entire third block of the Old Town a long time ago as El Born, including:
The slightly spooky spot on the map – Sant Pere, which shares its borders with the Right Eixample from the square Plaza de Urquinaona up to Arco de Triunfo.
The market Santa Catarina that is situated right between the streets Carrer Pou de la Figuereta and Carrer de Princessa.
The Medieval Ribeira stretches all the way up to the historic railway station Estació de França.
On the left-hand side, El Born is limited by the avenue Laietana (its name is owned to the first Iberian settlers here), on the right-hand side by a picturesque boulevard Passeig de Lluís Companys and the best green place to visit in the city, - Parc de Cuitadella. We can call the street Carrer de Princessa central here that divides the market Santa Catarina from Ribeira.
Sightseeing pearls in El Born
There are three absolute must-visit historic sights in El Born, which you simply shouldn't miss:
The Cathedral Santa Maria del Mar
The church is considered a masterpiece of early Catalan Gothic architecture and it was built in the 14th century when Barcelona was still a part of the great Kingdom of Aragon and El Born area was home to the city's wealthiest merchants. Its majestic façade with the gargoyles that wash the pavements with their tears when raining, well-shaped columns, and elegant interior, Santa Maria del Mar remains the favorite holy site in the city for weddings, baptisms, and other religious services among local Catalans. Visiting the church is free of charge before noon. Pay attention to the unique stained-glass windows: not only do they depict biblical scenes, but they also pay tribute to the church's benefactors. For example, an attentive eye might find in its multicolored leaded lights the logo of FC Barcelona.
Eternal Flame
Next to the church Santa Maria del Mar there is a little square named Fossar de les Moreres. Actually, it is a former cemetery, also known as "The Tombs of the Mulberry Trees". Here they buried the victims of the siege of Barcelona that happened in 1714 that determined Catalan independence from Castile. In memory of the Catalan heroes, they raised a monument, a memorial stela with an eternal flame on top.
The historic railway station Estació de França
This functioning railway station, which was built in the early 20th century in the style of art-déco and completed with bronze, marble, and glass. It's practically an open-door museum in the city. It is the only fully on-surface station in Barcelona and is reputed as the most stylish in the city. The first international trains in Spain were launched from here to France and hence came its name. However, today the station runs trains only to the south of Catalonia.
Passeig del Born
In the Middle Ages, the central boulevard of the neighborhood El Born was the very setting for swordplay competitions and cavalry tournaments, and other spectacles for the elite of Barcelona. Today, there are coffee shops and cocktail bars stretching along the promenade. Barcelona folks of all ages gather here to eat some croissants and drink coffee on stone benches, stroll down the sidewalks with their dogs, read newspapers, and exchange news.
Palau Dalmases
The Dalmases Palace preserved the spirit and elements of two architectural styles at the same time - the Gothic and Baroque. Built in the 16th century, it was almost completely destroyed during wartime and was reconstructed only at the end of the 17th century by the wealthy Catalan family Pau Ignasi de Dalmases, after whom it took its name. In the 18th century, it was the gathering place for the progressive society "Els savis del Born" who stood up for the development of science and education. Today Palau Dalmases, one of the oldest and most beautiful historic buildings in Barcelona, hosts flamenco shows every night and serves excellent wine.
Picasso Museum
The most visited museum in Barcelona holds almost 4000 works of the great artist. It is the only Picasso museum that was opened during his lifetime. At the initiative of Jaume Sabartés, a friend of the artist, the government of Catalonia assigned the medieval Palacio de Berenguer d'Aguilar to the museum. Here and here only, you will be able to get really acquainted with the early works of Picasso - most of the paintings have never left the territory of Catalonia, Spain. A great destination to travel to – Picasso Museum.
Palace of Catalan Music (Palau de la Música Catalana)
An Art Nouveau style palace with dynamic bright ornaments, lots of colors and lights, was erected at the beginning of the last century by the Catalan architect and politician Lluís Domènech i Montaner. A few decades ago, the building was included in the UNESCO World Heritage List. It hosts classical and jazz music concerts, flamenco performances, and even opera. In front of Palau de la Musica, there is a sculpture of a 14-year-old Carmela, the work of the contemporary artist Jaume Plens, which has an impressive optical illusion effect.
Parque de la Cuitadella
It's the local Central Park, if you will. The green park, full of life and things to see like yoga and circus people, street musicians, kids parties, romantic couple rowing quietly in little boats, birds chirping, people practicing ballroom and swing dance. Sounds tempting, right? There is also a splendid staircase and cascade fountain arranged with sculptures by modern artists, an old greenhouse, and a picturesque pond – one of the best places for a picnic or just a walk in the shade of the trees on a hot summer day. To top the list off, there is the Government of Catalonia building and the Barcelona Zoo is right next to it.
Chocolate Museum
This petit museum celebrates the craftsmanship of Catalan confectioners: here you can see some intricate chocolate sculptures, try different types of cacao and their one-of-a-kind combinations (such as chocolate with wasabi), and even make your own sweet-tooth composition of chocolate. And let alone the scent! The odor in the museum is simply wrapping you over! It's worth to travel half of the world to feel it!
A less-than-a-meter long street, a street one-person wide
The shortest street in Barcelona is located near the Plaza Santa Maria del Mar and it is called Carrer de l'Anisadeta, its length is only a quarter of a house. The width of the narrowest street in the city - Carrer de les Mosques - is only 60-70 cm. You can't call these passages spectacular sights and there are no tours there, but hey, try to find them!
Where to eat and drink in El Born?
El Born is undoubtedly a melting pot of the hottest and tastiest restaurants in Barcelona! You just have to know them to avoid hitting a mediocre junk food spot for tourists. Here is a selection of places appreciated by the locals:
1. Nomad Coffee Lab & Shop
Passatge Sert, 12
The most progressive coffee joint in Barcelona offers only coffee and nothing else! You will find no tapas here! Nevertheless, it's great quality and it is even featured in Dan Brown's "Origin" book.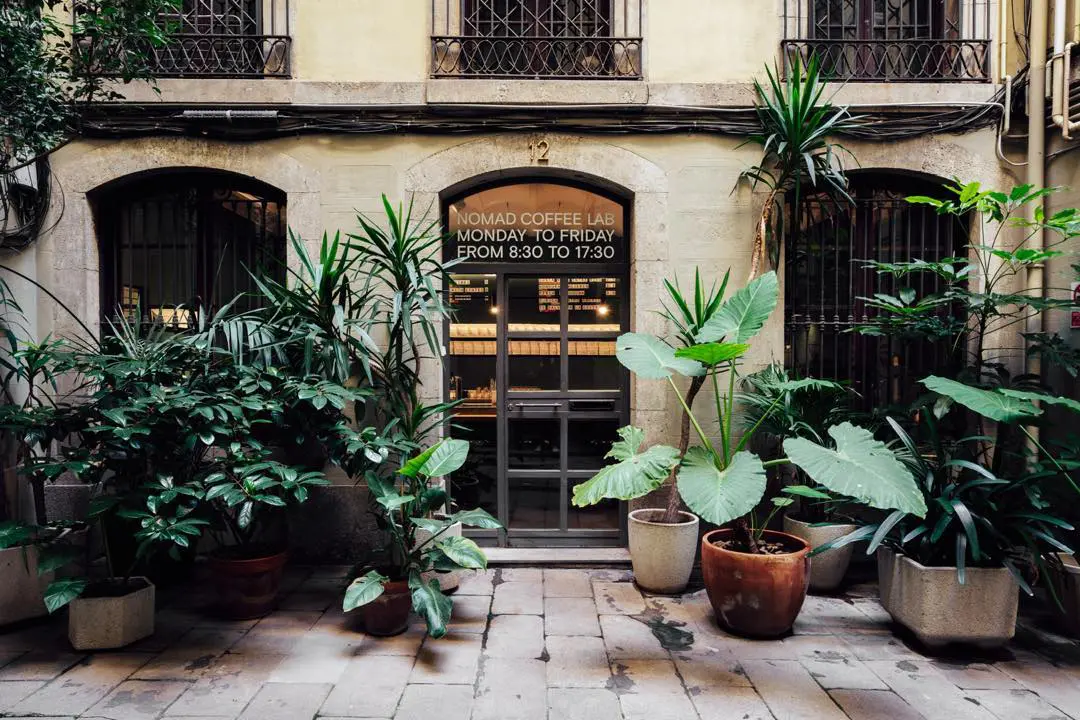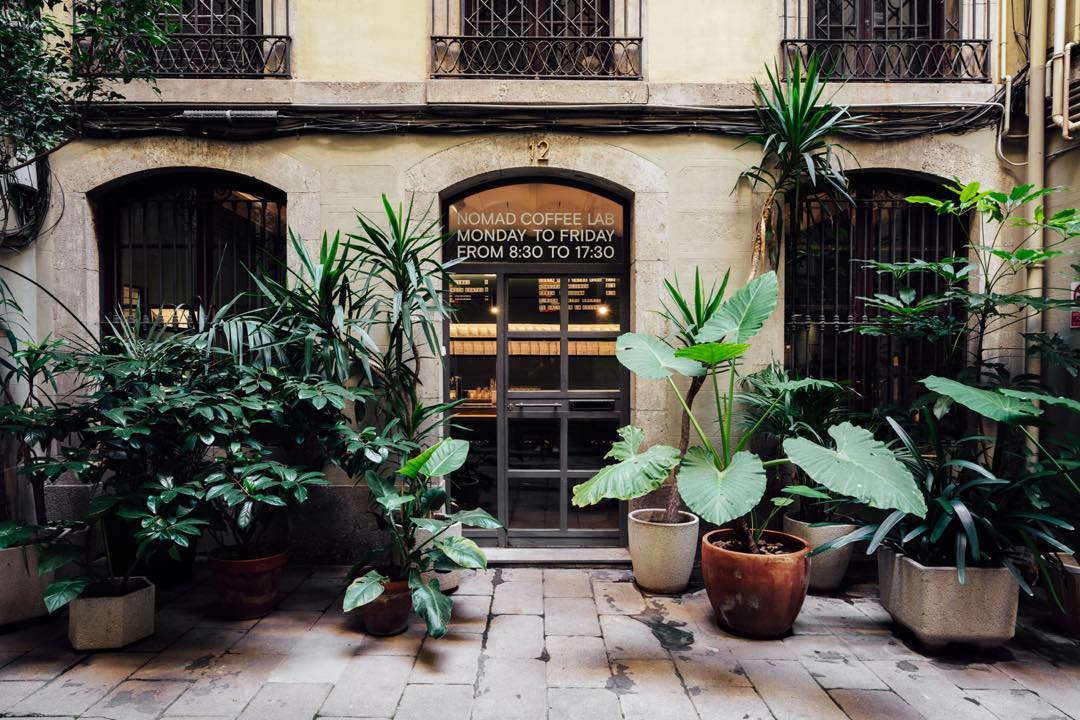 2. Pastelería Hofmann
Carrer dels Flassaders, 44
Coffee in El Born is not a coffee unless you're holding in your other hand a puffy croissant with mascarpone from the main Catalan patisserie.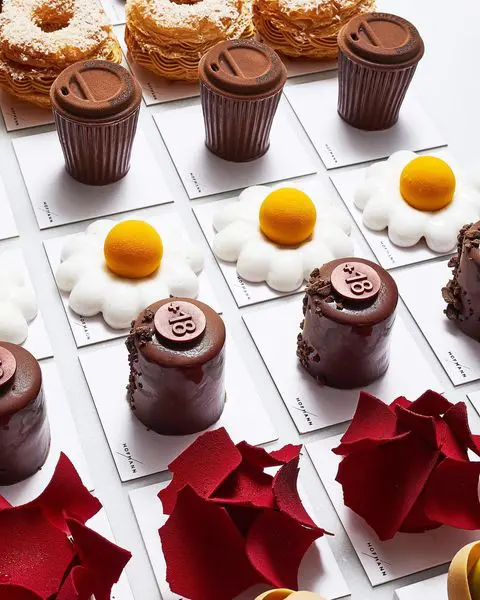 3. Costa Pacífico
Plaça de Sant Agustí Vell, 13
Mexican and Peruvian ceviches made with the freshest fish and seafood are served here. Mexicans and Peruvians lunch here and that speaks for itself.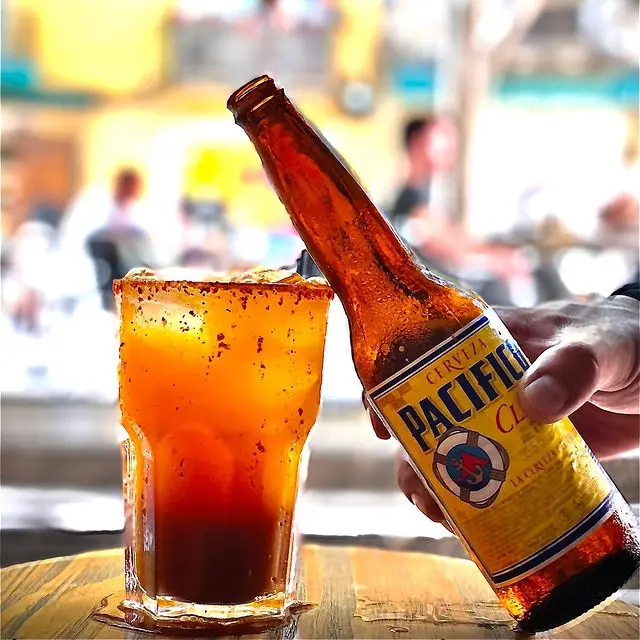 4. La Cua Curta 
Carrer de la Carassa, s/n
A family-run restaurant with home-style cuisine, tapas bar, and fondue, is situated in the spot where an antique olive and oil shop used to be.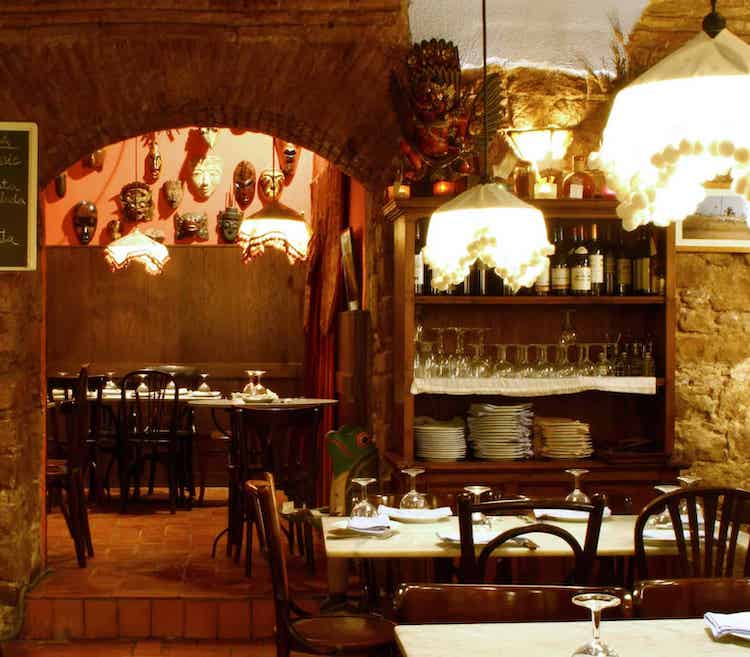 5. Mescladís del Pou
Carrer dels Carders, 35
A colorful establishment hidden in the alleys of Santa Catarina market, offering a large selection of high-quality vegetarian food. If you don't want to get lost, take a look on the map how to get there.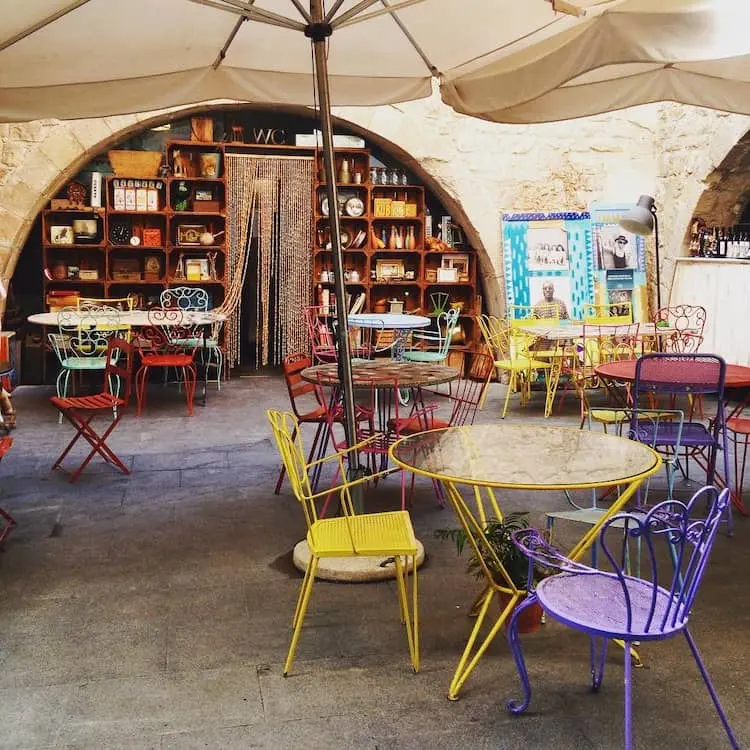 6. El Chigre 1769
Carrer dels Sombrerers, 7
Here you will not only taste fresh oysters and seafood, but you will also see how to drink real Galician cider: by pouring it in small portions at right angles and at long arm's distance upwards. It's not easy to hit the glass! Don't believe me? Try it.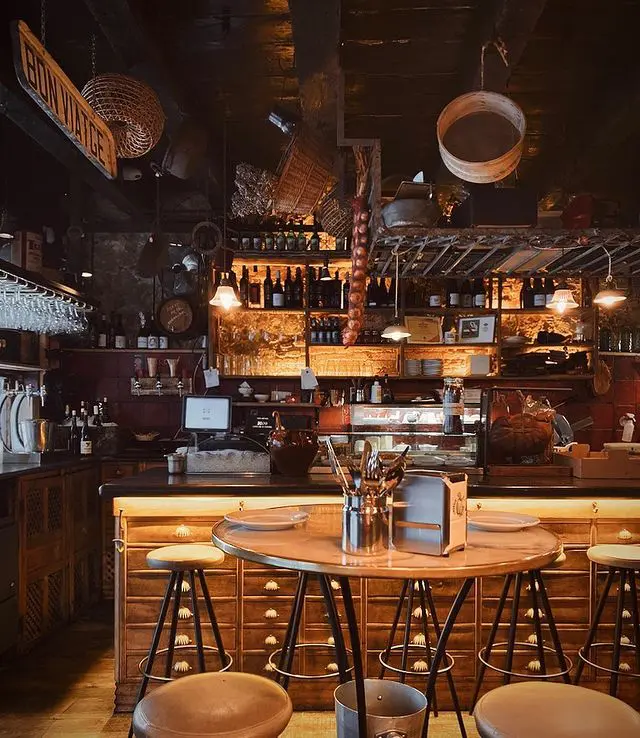 7. Oaxaca Cuina Mexicana
Pla de Palau, 19
Winner of two Michelin stars, this restaurant offers a tasting menu of 7 highly elaborated Mexican dishes, some of which are prepared right at your table.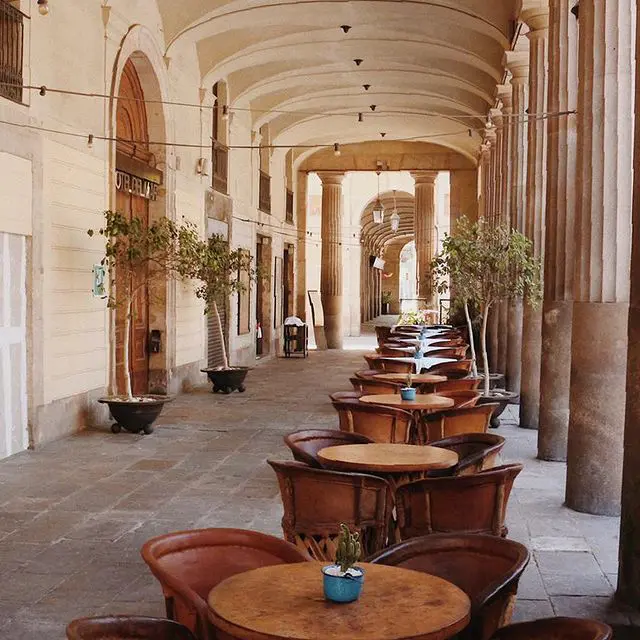 8. La Vinya del Senyor
Plaça de Santa Maria, 5
A selection of decent wines for all tastes and wallets! Menu updated weekly. One of finest Born restaurants.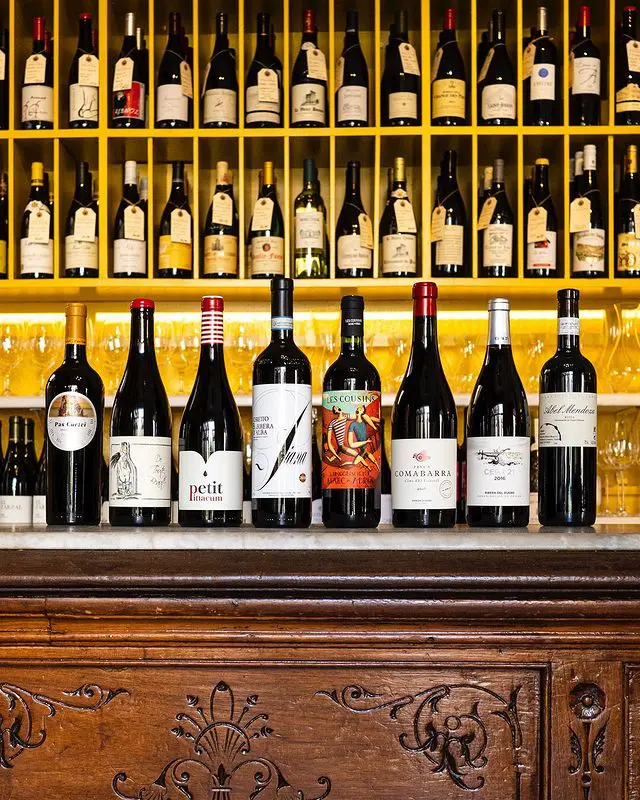 9. Can Paixano (La Xampanyeria)
Carrer de la Reina Cristina, 7
Noisy and cheerful champagnerie where guests stand drinking Catalan Cava and accompanying it with local-made chorizo and morcilla sausages. The sparkling wine flows here like a river!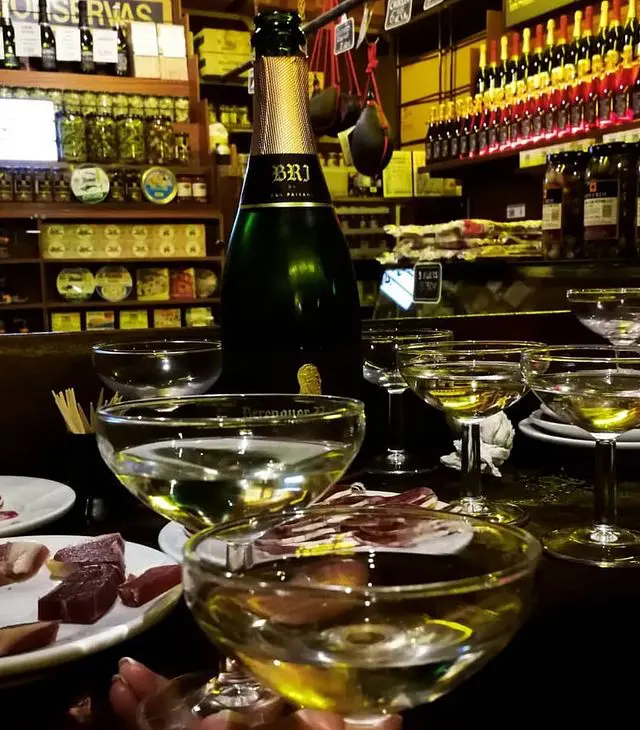 10. Dr. Stravinsky
Carrer dels Mirallers, 5
An authentic project by the founders of the sensational El Paradiso made it into the TOP 50 best bars in the world. The best Spanish bartenders, winners of national and international championships, mix cocktails here, muddle some menthe and flair bottles in the air; the atmosphere takes you either to Eastern Berlin or to a medieval alchemical laboratory. It all depends on which round you are drinking!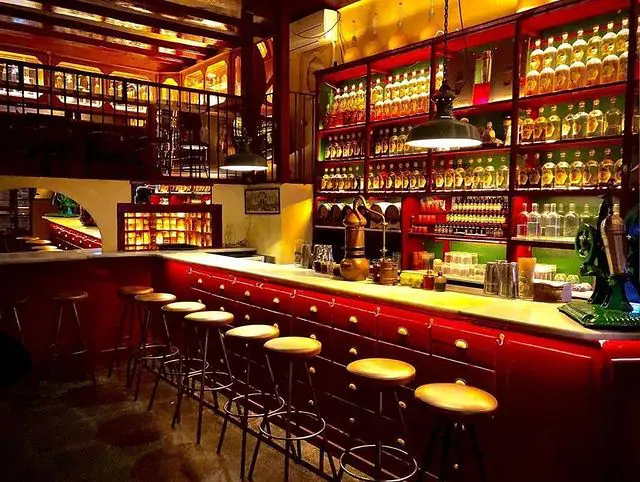 Theaters and performances
Barcelona City never suffers from a shortage of entertainment or things to see. Nonetheless, we can agree that theatre is a fine form of recreation. If you'd like to take a break from tapas and walking through museums and you are looking for some avant-garde and thrilling theatre action, we have prepared two very special venues for you.
Antic Teatre
This legendary place vibrates with an exciting history, passing from a self-managing squat 2003 to a cultural space that is now one of the most important references of the independent scene in the city. However, its real history throws us all the back in 1650 when this neoclassical building was actually built. A local recreational and cultural association for workers "Círculo Barcelonés de Obreros San José" used to organize amateur theatre performances and discos, various celebrations here since the 50s all the way up until the 90s. The most famous Spanish cabaret and travesty artist Pierrot performed here. After the crisis of the association, the place was abandoned for about 20 years when it was taken by Antic Teatre and made into the hub of contemporary performance. Here you can see in the evening some audacious experimental performances and dance. Yet in the evening, you can order a glass of wine and some tapas and meet the artists who performed earlier or just random arty folks on their huge open-air terrace.
Carrer Verdaguer i Callís, 12
http://www.anticteatre.com
RAI Arts
Such a flourishing center of arts is hard to find in Barcelona or even Spain. You've got dozens of workshops to follow – yoga/pilates, dance, art and therapy, rhythm, music, photography, circle for women, body movement, acrobatics, etc. as well as Vermut events with concerts, stand-ups, cabarets, theatre, performance and even a monthly vintage market. It's a truly bohemian and laidback venue with a very hearty audience and staff. Take a break from tours and enjoy yourself a laugh!
Carrer Carders, 12
Street musicians and performers
El Born district is perfect for encountering young artists, musicians and dancers in Barcelona and getting yourself in the uplifting mood right on the street. Grab yourself a coffee or an ice cream and head to one of the following squares on the city map - there's always (at non-COVID times!) someone singing or dancing:
Plaça de Santa Maria
Plaça Comercial
Plaça de Jacint Reventós
Parque de Cuitadella
Plaça de Sant Cugat
Plaça de Sant Pere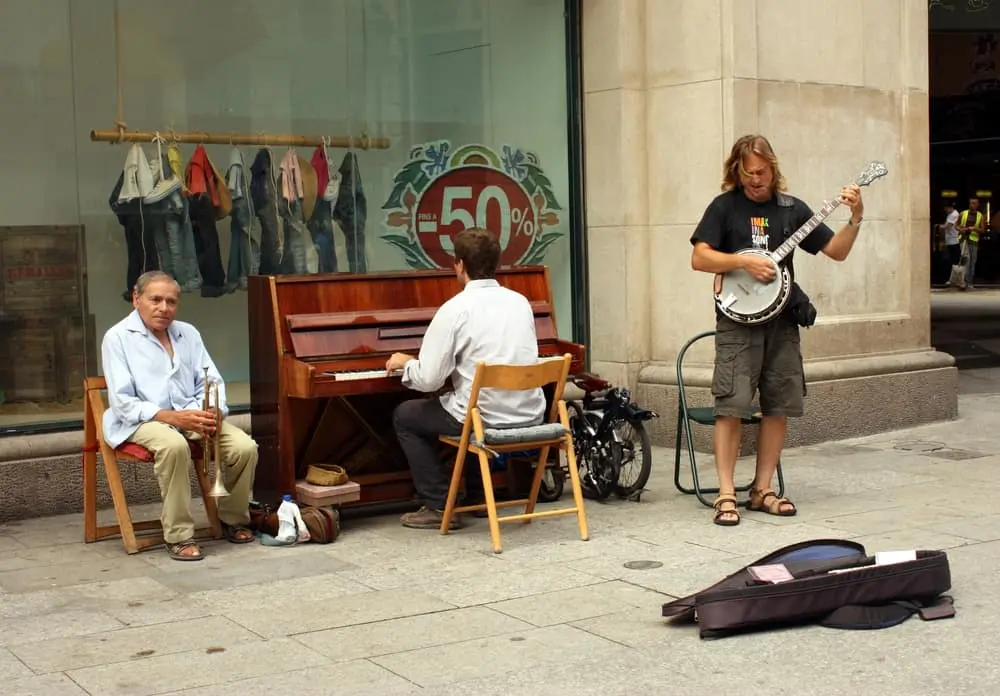 How to get to El Born area in Barcelona?
There are several metro stations around El Born:
L4

: Jaume 1, Urquinaona, Barceloneta

L1

: Urquinaona, Arc de Triumf
There are also commuter trains coming from various destinations arrive at the Arc de Triumf and Estacion de Franca railway stations.
Unfortunately, the only way to get to your hotel in El Born from the airport without a change is by taking a cab. Approximate cost of such a ride is 30 euros, travel time is 30 minutes.
If you don't have much stuff on you, you can walk from Plaça Catalunya. It will take 15-20 minutes walk at a relaxed pace. Read here how to get from the airport to Plaza Catalunya.