You chose a club, found it and even got already inside... what then? Here are some tips about Barcelona cannabis clubs.
Let's start with the registration
At the reception, you will be asked to show your identity card, i.e. your ID. Nearly any valid government-issued ID proofs with your photo would be fine: for example, a passport or a driver's license (student IDs are not accepted). Then you will need to answer a couple of questions and fill out a small questionnaire, which, among other things, specifies the amount of marijuana that you plan to smoke in the club. Be courageous and indicate the maximum: 100 grams per month. As they all charge a membership fee, you will need to pay a yearly membership fee - in the vast majority of clubs it costs 20 euro. This is just a membership fee: this amount does not include anything but the opportunity to visit the association during the whole year.
Only now, after the registration and payment of the annual fee, you can get into the place where the most interesting things happen. Well, what could be more interesting than weed cafes in Barcelona with a bunch of the best varieties of marijuana in Europe? Nothing - that's why we are certainly heading there. These coffeeshops or bars with hemp/cannabis products all over the world are called - dispensary. The basic meaning of this word in English is a place where you can get a free medicine.
Product selection at the dispensary
In the designated cannabis bars you will always welcomed by a sociable budtender. Here, again, another word play that is difficult to translate into other languages: "budtender" comes from the English bartender and bud. It turns out something like a "bartender that attends to the weed buds". He will gladly tell you about all varieties and extracts, will advise you something fitting to your mood and will certainly offer to taste the smell of almost everything that is available. According to an opinion of cannabis clubs in Spain, they are simply obsessed with the aromatic component of cannabis or hemp.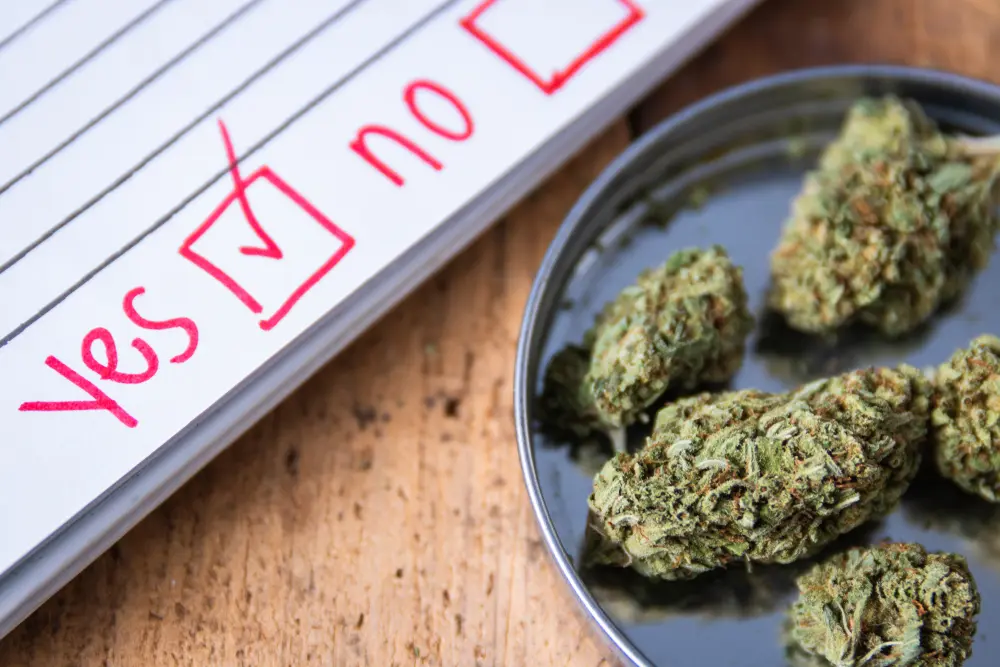 All these private cannabis clubs in Barcelona have a whole fleet of various smoking devices and paper for rolling - all this is available for free. In some places, you can find personnel that speak five languages, while in others all the employees are Spanish speaking only. If this question is crucial for you, it is better to clarify it in advance, even when choosing a BCN cannabis club.
What do you need to know for visit cannabis club?
Due to the laws surrounding cannabis, it is dead important what wording you are using in weed cafes in BCN when you receive marijuana. Under the Spanish law, cannabis clubs must be non-profit organizations. And despite the fact that what is happening at the dispensary looks like an ordinary purchase, from the legal point of view everything is quite different.
Let me remind you that the 20 euro that you pay for the registration is just what they charge for a yearly membership fee. And that money which you give at the dispensary in exchange for the products is your contributions at the common cash register. The club uses the money from this cash register to grow cannabis, which is then distributed among the visitors (the club members). By the way, just out of the curiosity I'd like to mention that not all marijuana is grown by the club. Each club has its own cannabis enthusiasts who supply the dispensary with a high-quality weed.
This is an important point: it allows authorised and licensed cannabis clubs to stay out of the Spanish Penal Code, which stipulates serious penalties for selling drugs. So you must be careful with this formality and do not use words related to the trading, otherwise you may be rebuked or even get your membership canceled. You can't ask "to buy weed", it's not buying weed at all. So, the rules and etiquette in a Barcelona cannabis club say that the words "buy" and "sell" are prohibited. Instead, you use any neutral words not related to buying and selling: get, take, etc.
| | |
| --- | --- |
| Must not use | Need to use |
| buy; purchase | get; have; acquire; collect |
The "contribution" to get cannabis in Barcelona, depending on the sort of weed, for a gram of buds will usually range from 10 to 20 euro. Prices are not discussed here so there is no need to bargain: in Catalonia it is not accepted so you just will not be understood. Another thing on the list of "What to expect at a cannabis club in Barcelona" is do not forget that clubs only accept cash, so stock it up in advance.
How many grams would you like?
Another peculiar detail about Barcelona cannabis clubs is that they keep records of when and how much stuff you took. Limits as to how much weed you can use in cannabis club may vary from place to place, but by legislative regulations for cannabis clubs in Barcelona, it must not exceed 100 grams per month. It is within these boundaries of cannabis use in the coffee shops in Barcelona that the Spanish government believes to be a reasonable limit for personal consumption.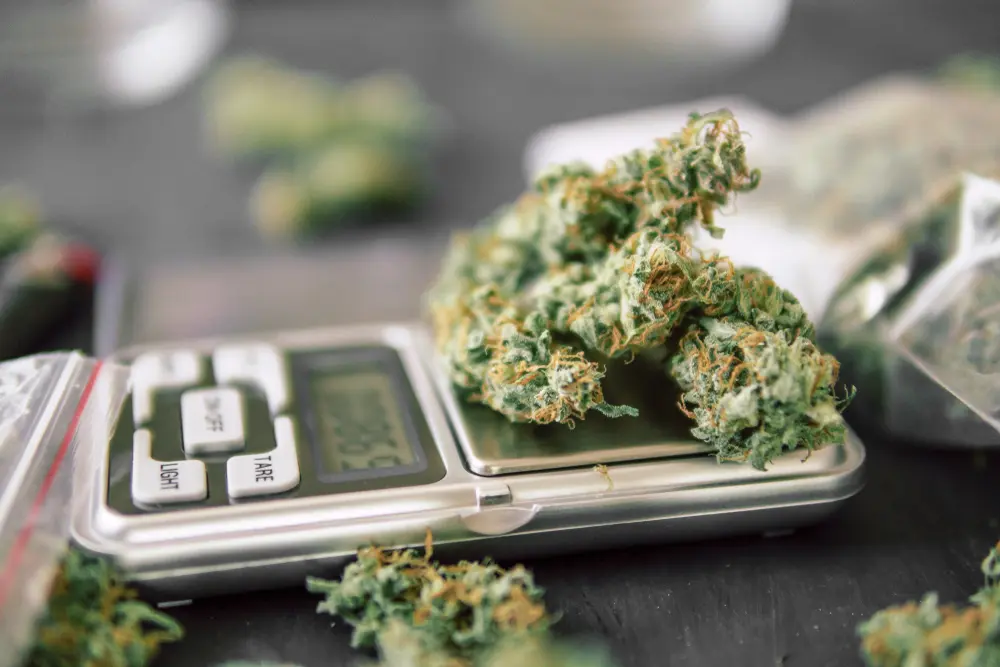 Believe me, 100 grams of Spanish buds is a lot so it is pointless to squirrel away for the rest of your life. As a registered member, you can visit the government authorised and licensed cannabis clubs as often as you like. In addition, do not forget that cannabis is legal only within the walls of the club. You have nothing to worry about while you are inside: any activity with marijuana inside such an association is completely legal. That's not a problem if you have clear signs of recent contact with Mary Jane (or simply after smoking marijuana) when you go outside.
When you join a cannabis association, you will see that the rules of the clubs expressly forbid taking the weed out, but no one will ever search you so if you really want, you can certainly do it. But do not you forget that according to the laws of Spain, possessing any amount of marijuana is a crime. The attitude of the authorities towards cannabis here is certainly tolerant, but if they find any marijuana on you, the most likely outcome will be a fine of 1 000 euro and frayed nerves.
Another reason not to get too excited with the amount is the exorbitant quality of the local pot. You have to be sure of what you are doing when setting on fire the buds with a 30% THC content. Start small and act consecutively in order not to spoil the fun for yourself and others. Also, I would advise you to take a bit of different varieties. Personally, it is always interesting for me to try new and then compare.
Atmosphere for homies
Let's talk about exploring more weed coffeeshops in BCN. Most cannabis clubs have a very calm, peaceful atmosphere similar to home. This is largely due to the "closed" nature of the clubs and all those requirements with the mandatory registration. And I would say that this is their great advantage over the famous coffeeshops in Amsterdam. So, once you are inside, feel the vibe and look for ways to join a cannabis club etiquette.
Presumably, you will like the chill-out atmosphere there too, but be prepared that the administration and other guests will expect from you an appropriate behavior. What you need to know for visiting a cannabis club is that it is not customary here to speak loud, to gather in large companies, to make noise or to behave saucily. If you violate the calm ambience, you may be asked to leave or even expelled from the club, especially if it's your first cannabis club membership in Barcelona. So, for example, going here after a noisy sports bar to continue the party might be not the best idea.
If you decide to take a photo, before anything, clarify whether it is allowed in the club. The very name "cannabis social club" actually quite accurately reflects the essence. It is not just a cafe where you can "cut down" some grass, but rather a comfortable space with a relaxing atmosphere, disposed to socializing in which you can really enjoy your time at a club. This is a big part of cannabis culture in Catalonia.
Keep the balance
Here are some more tips about Barcelona cannabis clubs. Despite the fact that marijuana associations operate legally, they do not like to attract unnecessary attention to their activities. They tend to be very secretive. The whole system of legal regulation of marijuana in Spain is built on a certain balance. And in my opinion, everything works just perfectly: on the one hand, cannabis lovers have a wide range of chic places where you can legally and quietly enjoy the buds, on the other hand, these places do not disturb the eyes of more conservative citizens who do not share the enthusiasm about marijuana and they do not attract the attention of teenagers. So do not crowd around, ask someone to wait for you near the club or leave transport at the entrance.
The most important things you need to know about cannabis clubs in Barcelona before your visit there. Study the guide for clubs in our catalog, choose the club you like and keep it real!
Dos and don'ts briefly
Bring your ID
Bring cash
Don't be blatant around the club entrance
Don't try to ask questions before joining the club
Don't be afraid to ask questions, once you are inside the club
Don't use financial words
Don't try to haggle
Don't be noisy
Do know the appropriate dosage for your size
Don't think cannabis must be legal everywhere