People always experiment to get new experience consuming marijuana. Thus, there are a lot of ways to consume cannabis, and cannabis edibles are so popular among weed consumers. Today there are dozens of recipes and kinds of edibles to make for getting high. Do you want to find how to make weed cookies fast and with minimum efforts required? Here is high times cookie recipe with all the cannabis cookies nuances mentioned.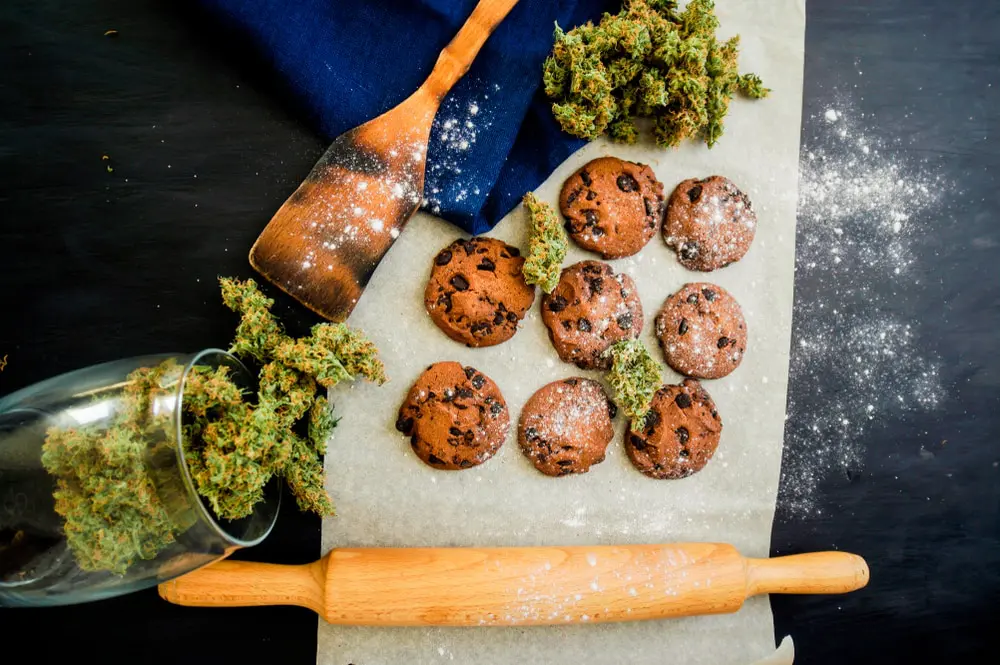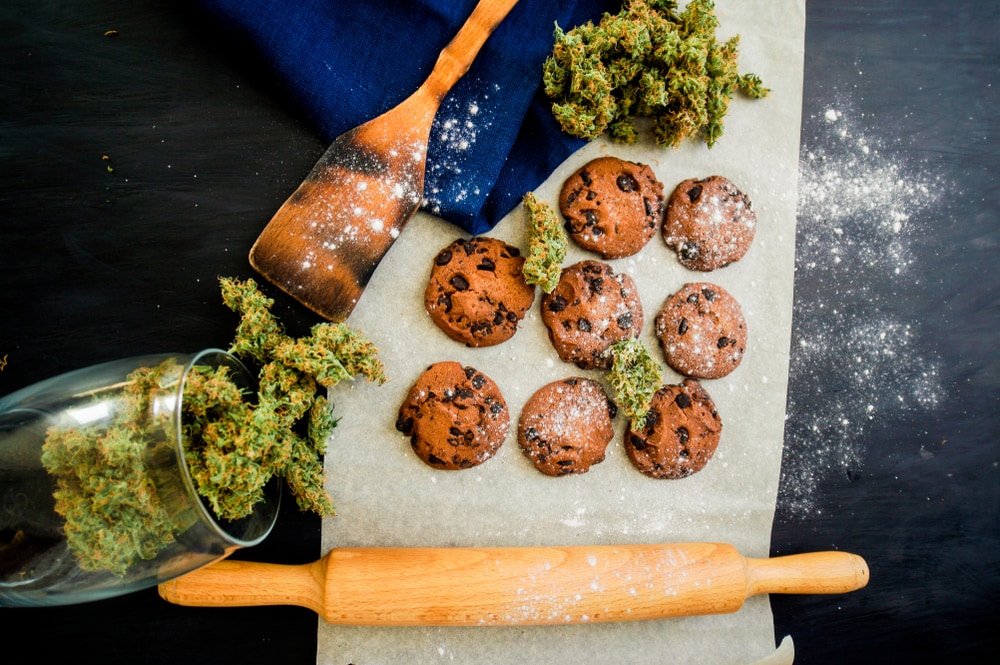 What should I know before cooking cannabis cookies?
Yet, before you get started and heat the oven, there are a few things to make and take to account. Let's elaborate on the key ones.
Pick your strain
So, first and foremost, you should choose the strain of cannabis you're going to use for the future edibles — cookies with cannabis. There are about 15 strains you can try with different effects promised. Making a choice, remember that everything depends on what effect you wish to get. Learn about the Sativa, Indica, and hybrid cannabis strains to choose the one for your mood.
Decarboxylation
After that, you need to decide if you're going to make cannabutter or cannabis oil cookies or use cannabis flour. However, you are to decarboxylate your cannabis. Mind that the process takes several hours and it's highly important that the process is done correctly. Herewith, you need to do that beforehand you start to mix all the ingredients. Here is a detailed edible guide on how to achieve decarboxylation and make cannabutter/oil/flour.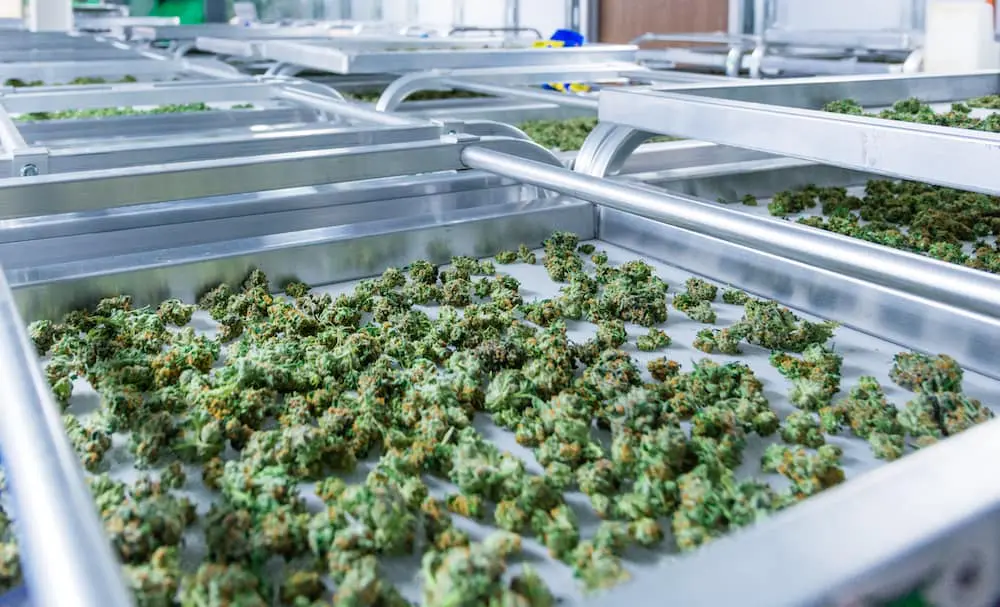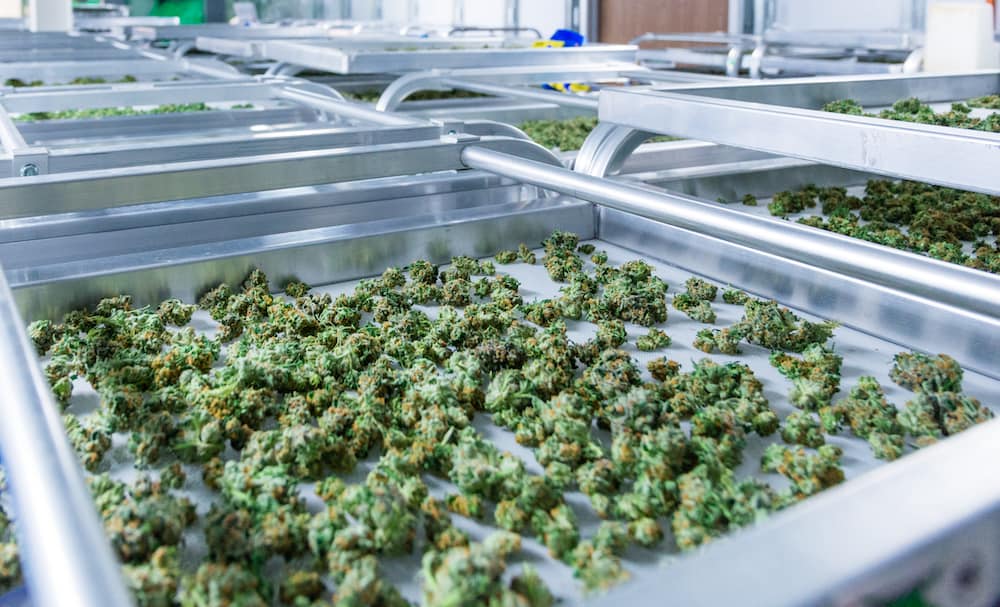 How to decarboxylate weed products?
Decarboxylation can be as easy as 1-2-3 when you know what to do. Check our step-by-step instruction with all the nuances of the process described in detail.
How much weed for cookies do you need?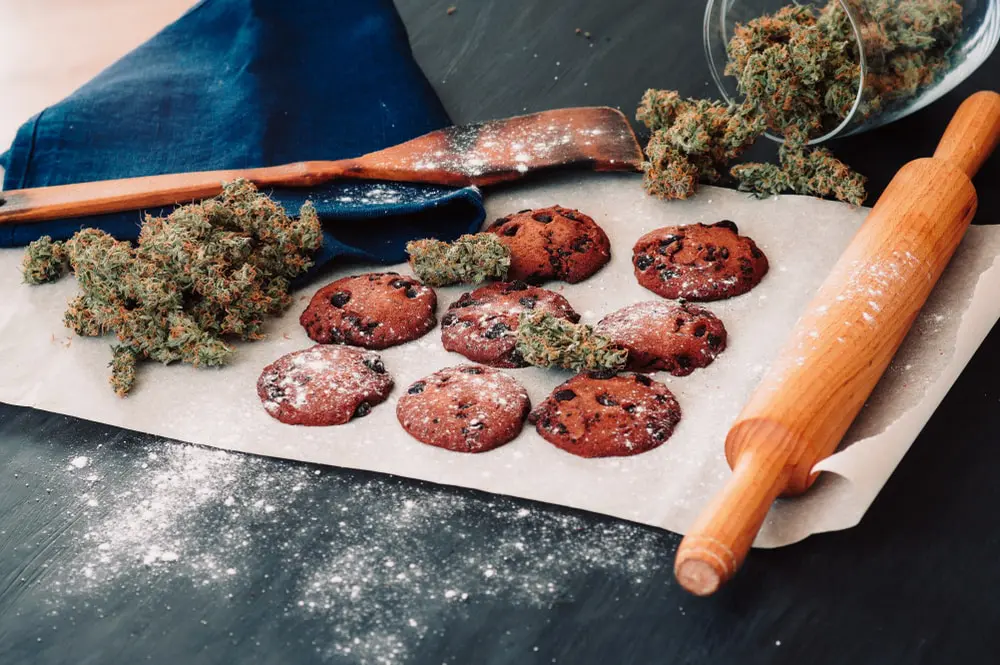 Another crucial thing to consider it's a dosage of weed. There are several factors that influence the potency such as:
Strain;
Individual susceptibility;
The correctness of the decarboxylation process;
Quantity of the materials used, etc.
Herewith, it's pretty hard to calculate the potency of homemade weed cookies. That's why making pot cookies, we recommend you to use small doses of marijuana, especially if you're a newbie with cannabis edibles.
Step-by-step recipe for marijuana cookies
When you prepare all the needed ingredients and consider all the above-mentioned facts, it's high time to go to the kitchen and cook the sugar cookies with weed.
Ingredients

Equipment

1 large egg;
1 ½ cups or 350 ml of sugar;
2 ¾ cups or 650 ml of all-purpose baking flour;
½ cup or 120 ml (can be increased optionally) of softened cannabutter;
½ cup or 120 ml (can be decreased in case you add more cannabutter) unsalted, softened butter;
½ teaspoon of baking powder;
1 teaspoon of baking soda;
2 teaspoons of vanilla extract (optional, but recommended);
2 Cups Chocolate Chips (optional).

Small and large bowls;
Whisk;
Electric mixer (optional; for fast stirring);
Cookie/baking sheet;
Parchment (optional);
Oven.
The 6-step marijuana cookie recipe
Step 1. Preheat your oven to 190 C.
Step 2. Take a small bowl, put there flour, baking powder, and baking soda. Stir all that and set aside.
Step 3. When both butter types are at room temperature and soft, take a large bowl and place them in it. After that, add sugar and fold until the creamy texture (sugar crystals form a uniform). You can do that using a mixer. In this case, it should be in a medium setting and fold about 2-3 minutes. It'll be enough.
Step 4. Take the egg and vanilla extract. Beat in them with a whisk. Add in small handfuls of the dry flour mixture and fold all that gently. Don't over-stir! It'll result in the flour will taste gummy! The mixture doesn't have to be perfectly uniform. On this step, you can add chocolate chips to the dough.
Step 5. Form the cookies. You can do that in 2 ways:
Gently form flattened balls;
Roll out the dough and cut out circle shapes.
Note, thin cookies will be more crispy while thicker ones will be more chewy and moist. After forming the cookies (you should get about 18 cookies), place them on an ungreased cookie/baking sheet. If you wish, you can cover the sheet with parchment.
Step 6. Bake until the weed cookies are golden brown on top (it takes for 8-9 minutes only). Remove from the oven. Let them cool on a sheet for around 2 minutes. After that, place the edibles on a wire cooling rack.
Bon appetit!
If you have any other delicious recipes for marijuana cookies, don't be shy and share them in the comments below!
Edible Cookie Dough Recipe