Let's clarify if it is possible to buy weed in Spain as a tourist. This article will give you some perks about how and where it is better to buy quality weed.
So is it legal for tourists to buy weed in Spain?
The answer is simply yes. However, you should know the rules before you decide to do so. Also, there are no restrictions by the Spanish or Catalan laws that can stop you as a tourist to buy weed. This article will guide you through the laws, explain how the Spanish system works and give you some advice about where it is better to buy quality weed or maybe find something more than just a simple purchase of cannabis.
Rules come first…
So before you do the same mistake as the majority of tourists. Let's talk about things that you shouldn't do in order to be denied by a private cannabis association. Yes, that's right in Spain there are no coffee shops like in Amsterdam, instead, there are "private social clubs".
Don't do illegal stuff…
It is highly advised not to buy weed from street dealers. Perhaps, the seller can be undercover police. You don't see so many police officers in Barcelona, but it doesn't mean that there is none. Mainly, there are undercover cops. Thus, you might get a big fine by trying to buy weed this way. Also, you can never be sure about the quality of weed you get on the streets. For sure, you also know that mugging is a regular thing in Barcelona.
So once you pull out money you might never see them again and still not have any weed. Also, it is better to stay away from street promoters. It is not allowed for social clubs to do promotions on the streets. Thus, they don't respect the law and maybe also don't care so much of their weed quality and the club's ambiance. Perhaps, it is obvious that you can't smoke weed in public places.
You are only allowed to smoke joints at the social cannabis clubs Barcelona for tourists or at home. Lastly, don't carry marijuana around the city. You can save the remaining weed at the social club's dispensary until your next visit or if you want to take it with you, you need to put it in your underwear. Thus, the police can't find it because they have to have a warrant to look under clothes. Also, don't show up at the club without an invitation. Otherwise, there is a big chance that you will be sent off by the staff.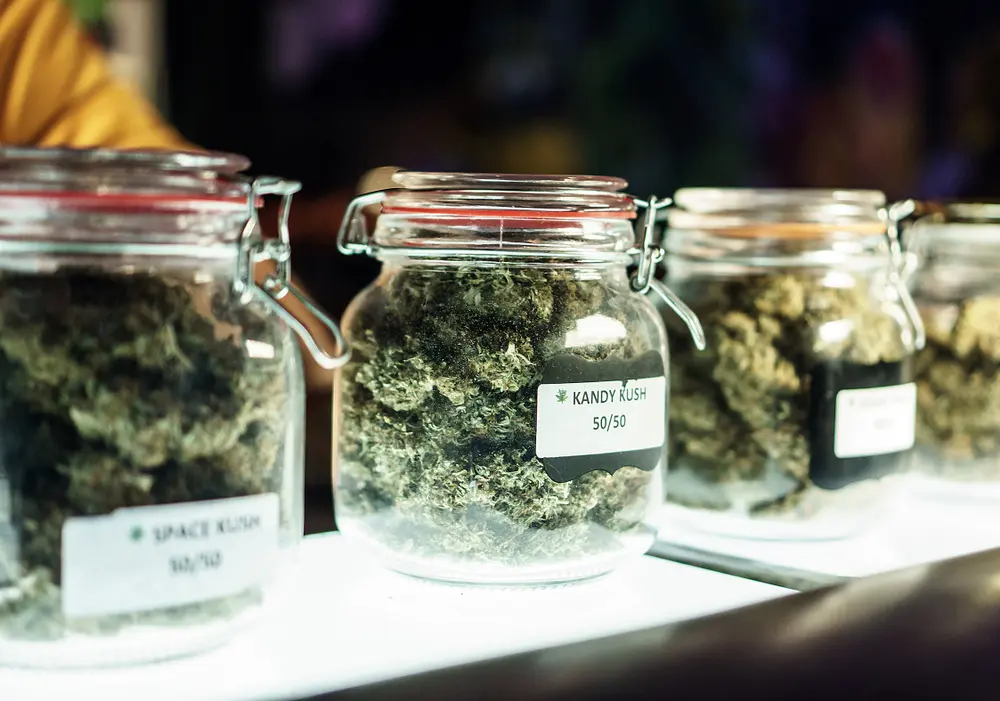 How to buy cannabis?
So we can look at how to buy weed shares now in a legal way. First of all, you need to apply for an invitation to one of the social clubs and get an appointment. Thus, you show up at the door of the association with a mail where your time is confirmed. You need to bring a valid ID, passport or driving license of your country. Remember, only a document with your photo will be accepted!
Also, to join a club you need to pay a membership fee, that is usually 20 euros, but don't forget that only cash is accepted! From now on the word "buy" is not allowed in terms of weed.
You can "get" or "have" marijuana – but you can't buy it! Thus, as a member of the club you contribute to the weed growth by the association. In a nutshell, it isn't a weed store, but a members' association. So, now the 'b' word is not allowed to be pronounced like a 'V' word in Harry Potter.
Also, you should know that some people on the streets can ask you to sponsor their membership and pretend that you are friends so they can also become members of the club. SIMPLY DON'T DO THAT! If the staff figures out or see on the cameras that you do so, you can expect that you will be expelled from the club and your membership will be canceled and obviously you will not get your money back!
Requirements by the clubs so tourists can buy weed
You have to be 18-years old (some clubs are for 21+)
20 euros in cash for the membership fee
Invitation to become a member
Always bring your ID once you visit the club
Never carry your suitcase with you while coming to the association (police might think that you are a drug dealer)
How to know where to buy weed?
Since now, we know that the best way to get weed is to join one of the clubs, let's look at how to choose the best association before your travel. Frankly, the cannabis industry is very big in Barcelona and you can find dozens of clubs in every neighborhood. Perhaps, you should look for one that is closer to your accommodation if you decide to carry weed to your place all the time. However, not all the clubs are the same and you can try the full experience and see the weed culture in Barcelona by joining one or another association.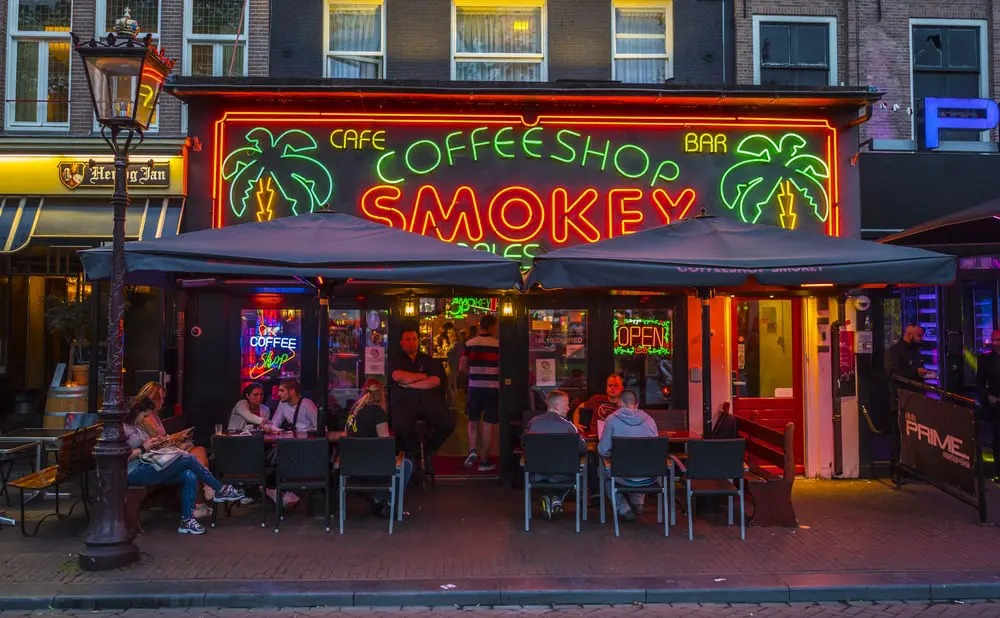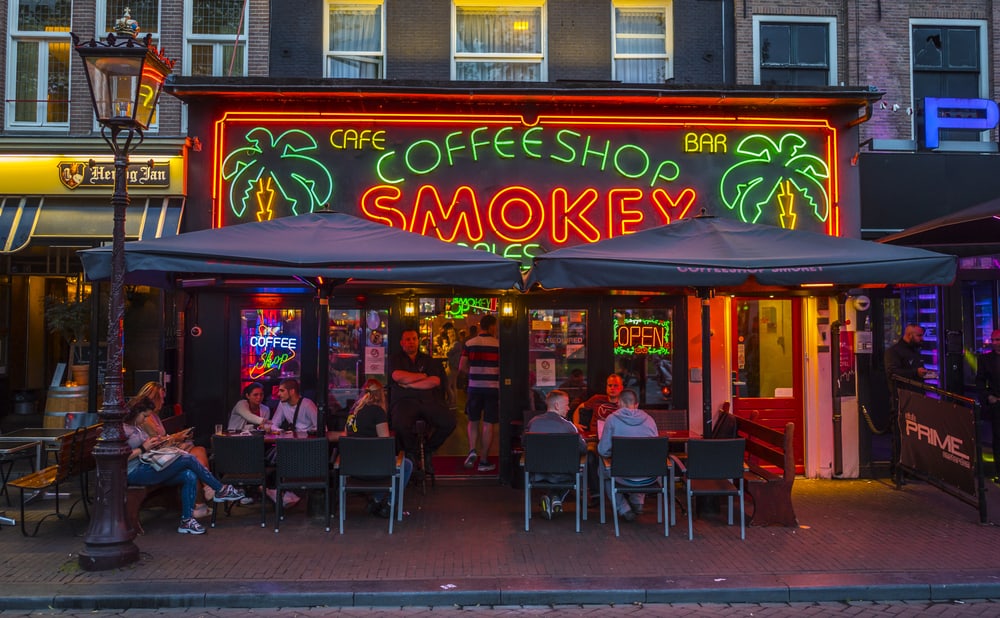 Cannabis social clubs in Barcelona vs Coffeeshops in Amsterdam
Which is the difference and what is in common in the coffeeshops in Barcelona and Amsterdam? How to get inside and which are the rules of those places?
Also, some of the clubs are real social clubs where you can meet people from all over the world, play some table or PlayStation games, watch football and even see a flamenco show while smoking your joint and spending time at a club! In case you need to work on your laptop while your visit to Barcelona, some associations offer great working space for that! In order to know what each club offers and which one is better to choose exactly for you, we have created a list for you with the best clubs in town where can I buy weed from.
Last but not least…
We highly recommend staying away from illegal stuff and following the rules for your best experience while staying in Barcelona. All the social clubs that we offer are checked with our expert team and selected for your best and unique experience. Also, follow our blog for any update that might be published by the Spanish/Catalan State or new trends in the weed industry in Spain. Now you can safely "Light it up and take a puff".